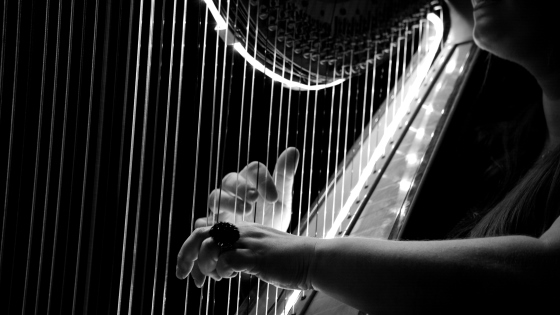 Guests at weddings would likely agree that delicious food, endless drinks, and contagious music make for a good time at the reception.  They may also agree that after the ceremony ends, the dreaded photo session of the wedding party begins.  We can all understand that the bride and groom should want to have many amazing pictures to remember their special day for decades to come.  This is true but does this mean that the guests should have to wait in boredom while the precious photographs are being taken?

We don't think so.  Here are some suggestions on what you can do to make the time guests wait feel not so long.

1. Cocktail Hour with Hors D'oeuvres

Alcohol anyone?  Welcoming cocktails help start the reception right.  We didn't invent this idea however it is a popular solution that makes a lot of sense.  Drinks help people loosen up and encourages everyone to socialize.  Even if it is a dry wedding, non-alcoholic drinks still give the guests something tasty to quench their thirst as they pass the time.  Let's not forget that there are the appetizing snacks that accompany the drinks.  These small bites will help hold over those who are already hungry and it will give the guests a topic for conversation.  Which hors d'oeuvres taste the best and which ones to skip?

2. Signature Book

Another popular choice is the custom signature book.  Guests should sign in and leave some beautiful words for the newlyweds.  Place the book, along with a simple sign, near the entrance of the reception and let it sit very visibly on an isolated stand or table.  Don't forget to leave a stylish pen. 

3. Video Recorded Message

You can hire a videographer, find a capable volunteer, or leave a camera for guests to record video messages while they wait.  Guests can be more creative with a camera and leave a sentimental or funny video clip.  It is a lot easier for guests to record video messages before the reception begins.  Once the reception starts, there are a lot more distractions and you may never receive a message from some of your favorite guests.

4. Live Musician

Hire a violinist, pianist, harpist, or other musician that can create a more sophisticated and memorable ambiance.  Other than your wedding, how often will a similar musician be appropriate?  If your budget allows, hire a few musicians or a full band to magnify their presence.  A violinist, pianist, or harpist make a big impression and add a nice elegant accent to any wedding.  Live music is more memorable and often preferred to prerecorded songs.

5. Photo Booth

All of the wedding guests are already wearing their best attire.  Might as well give them a chance to get a few photos of their own while you and the rest of the wedding party take pictures in a few different settings.  Rent a photo booth or hire a vendor that handles the photograph taking service.  Be sure to include a box of accessories that guests can use to take playful fun pictures.

6. Caricaturist

Another entertainer that you can hire to preoccupy guests is a caricaturist.  Not only do they keep the guest that they are drawing busy, more importantly they entertain the many other onlookers as they see the caricature develop.  It gives everyone a nice laugh and another thing for guests to talk about.  For larger weddings, you may want to consider hiring two or more caricaturists.

7. Aerialist

Look up in the sky.  It's a bird, it's a plane.  No, it's an aerialist.  That may be a little tacky but hiring an aerialist sure isn't.  If you have the facility that can support this, this could be a great way to stand out from other weddings.  They are graceful and make the perfect centerpiece for a cocktail hour.   

8. Professional Ballroom Dancers

For a similar effect to aerialists, hire a pair of ballroom dancers.  They will grab the attention of guests.  A solo artistic contemporary dancer can capture eyes but a pair of talented contemporary dancers can be even more captivating.  The right professional ballroom dancers can get the audience to cheer if they strategically make the most use of the space around them as their dance floor.

9. Magician

Illusionists and magicians are gaining more popularity again.  A talented performer can take the guests' minds off of the wait effortlessly.  A slide of hand, a disappearing bunny, and a few card tricks can entertain for quite a while.  What is there not to like about magicians and illusionists?  Magicians can be family friendly and most people enjoy watching tricks performed right before their eyes even when they can't explain how it was done.

10. Ice Sculptors (Ice Sculpture Artist)
A room full of completed ice sculptures makes a big impression on audiences.  Can you imagine how much more impressive a live demonstration from a gifted ice sculptor would be?  Carving out ice and creating magnificent works of art is a rare talent.  It is a beautiful craft that results in fragile ice sculptures.  While the art pieces created are temporary, a simple photograph can immortalize the beauty.  Ice sculptors can entertain guests for the majority of the time that the newly married couple is away taking pictures.