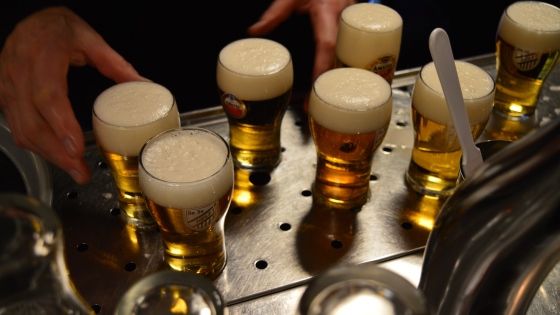 While the future bride and groom are focused on making sure everything is in order for their wedding ceremony and reception, the best man will have some major planning to do as well.  As part of his required duties, he has to write a memorable toast for the reception and organize an epic bachelor party.

When planning for the bachelor party, the best man should consider:
Date of the event and budget
Number of guests to invite and how many guests will need to travel to the event
Invitations
Will it be local or at a destination
What will be the itinerary and form of entertainment
Reservations for all accommodations, restaurants, vendors necessary
Collecting money for expenses
Choosing a date is a good way to start.  The organizer should check with the guests and choose a date that works best for the group.  If the party will be local, it may be more convenient to pick a night close enough to the day of the wedding that travelling guests will be more likely be able to attend.  For a destination bachelor party, it's popular to keep the travel dates within two weeks of the wedding.  While a destination bachelor party can get pricey, costs at any bachelor party can add up.  Keep in mind how much guests are willing to spend.  They also have other expenses that go along with attending a wedding.

Once the future bride and groom finalize their guest list, the best man can begin to create invitations.  When making the invite list he needs to include the groom, of course, and all of the groomsmen.  He should consult the groom to be sure that all of his relatives and other friends he wants to invite are included too.  Invitations are less formal for a bachelor party than most other wedding related events.  The best man can send digital invitations or create social media events.  For a more simple local party, he may be able to get away with making calls, sending emails, or sending texts in lieu of formal invitations.  For hefty local events or a destination bachelor party, a best man should consider sending invitations with more notice.  Eight weeks or more would be appropriate.

The best man should give special attention to those that need to travel.  They will appreciate the thoughtfulness because of the extra time it takes to find lodging, book flights, rent cars, etc.  If the bachelor party won't be local, the best man needs to figure out the logistics for all of the guests.  This will double the work but it may double the experience too.  He needs to know how guests will get around.  Will they need to rent cars, use a ridesharing service, take the metro, or walk?  Hotels or other lodging needs to be vetted and booked.   Timing of guests arriving and departing is important too.  Everybody needs to know when and where they need to be places.
Everyone loves to have fun but each person has a different definition of it.  The best man needs to take the groom's preference and level of comfort into consideration when choosing the itinerary.  While watching a movie or bird watching may fly at one bachelor party, most people are expecting a lot more excitement for the outing.  Again, that doesn't necessarily mean the same for everyone involved.  Lap dances at strip clubs or private party bus pole dancers may sound great to the group but they don't always pass a bride's list of restrictions.  Ultimately the groom will have to live with the consequences but the best man needs to know his limits.  Who better for the job?  He's the best man after all.
A bachelor party will make for an unforgettable experience but it isn't for free.  The best man needs to make sure he collects all of his expenses from the guests for anything he needs to pay for upfront such as down payments to hold reservations, hotels bookings, alcohol, gifts for the groom, etc.  He should collect as much money as possible before the partying begins because after the festivities are over it can get very difficult to hunt down dollars from guests especially, those from out of town.
After reading this article, the best man should have no issue creating an exceptionally great time for the groom and his closest friends on his final days of bachelorhood.  Have fun, but always party responsibly.